Usage Client Success Stories
Every day, businesses face diverse challenges. The following companies, from a range of industries are no different. After implementing our powerful business management tools, they now have two things in common.
Success, and Usage Business Software Solutions.
Fresha Fruit Juices
Business: fruit juice manufacturer and distributor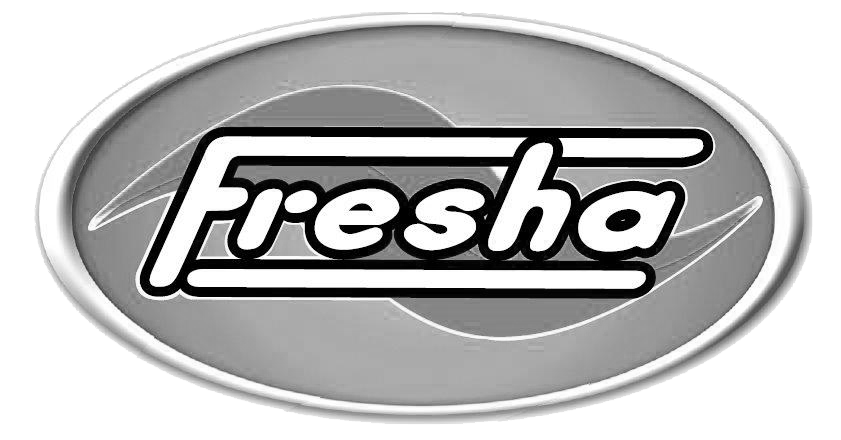 "At a glance I can see how much stock I have and how much I need to order. I can make decisions on the fly which will benefit the business going forward rather than making decision based on the past. I like the fact that we can add new functionality to Sage 200 Evolution and know that the program will be able to manage new requirements."
Brian Stevens, Owner, Fresha Fruit Juice.

Fresha Fruit Juices is an Australian owned fruit juice manufacturer and distributor. The core business is the sale and distribution of its own range of products, and the re-sale of selected soft drinks, bulk water and coffee products.
Products are sold to the Route Trade which is made up of corner stores and kiosks. These products are also sold and distributed through licensed premises, hospitality, petrol stations, convenience stores and supermarkets.
Challenge
Replacement of a no longer adequate entry level core accounting package with a business management solution to manage future expansion and processing requirements.
Requirements
future expansion
multi-warehousing
inventory management
detailed reporting
business analytics
customer relationship management (CRM)
future online store
Fresha Fruit Juice's owner, Mr Brian Stevens, knew their existing accounting software would not serve the future requirements of a growing business.
Mr Stevens ordered a system solution needs analysis which identified the key requirements of the new system. These included multi-warehousing, strong inventory management, reporting and, importantly, interwoven customer relationship management (CRM). This would facilitate the recording of critical customer information, relationships, process control and marketing.
Fresha Fruit Juices also needed an integrated, automatically synchronised mobile solution to quickly and simply capture van sales, often in remote locations.
The new system must facilitate business analytics and detailed divisional reporting across multiple warehouses and divisions including manufacturing, van sales, retail and wholesale.
A near-future requirement is a seamlessly integrated on-line store.
Solution
Fresha Fruit Juices chose Sage 200 Evolution which utilises Microsoft's® robust SQL architecture. This enables the business to manage a greater volume of transactions with additional flexibility to handle future expansion and growth.
Reporting
Sage 200 Evolution's detailed Inventory Management module allows management to know current stock levels and locations at all times and make critical business decisions.
Fresha Fruit Juices is able to prepare for peak times when stock levels can fluctuate. Sage 200 Evolution has a strong focus in Inventory Management with infinite price levels, a Discount Matrix module for those special price structures, Segmented Inventory, MUM (multiple unit of measure) plus Lot Tracking and Barcoding.
The Bill of Materials/Manufacturing module provides additional functionality and control enabling sub-manufacturing, wastage control and creates by-product detail. Sage 200 Evolution automatically draws down raw materials from stock placing them into 'Work in Progress' and once complete, adds the finished product to inventory ready for re-sale. With a better understanding of stock, Fresh Fruit Juice are in a much better position to manage ordering and scheduling to meet manufacturing demands.
The Sage 200 Evolution Report Writer provides flexibility to allow the user to personalise reports to suit the business reporting needs. The Report Writer is interwoven throughout and combined with User Defined Fields (special fields) to enable much flexibility.
User Defined Fields can be added in any area of the system as required to enable capturing, enquiring and reporting personalisation.
Business Intelligence Reporting with Sage Intelligence (BIC) – dynamically links your data, taking your business beyond standard reporting functionality. You can generate spreadsheets by simply extracting Sage 200 Evolution accounting data and converting it into an easy-to-read, graphic format. Sage 200 Evolution's BIC retains report formats and makes them available for future use without spending many manual hours creating through traditional methods.
PDA Integration & synchronisation
A Personal Digital Assistant (PDA) app to capture the van sales made on the road and some in remote locations was developed to seamlessly synchronized directly into Sage 200 Evolution.
Results
Since implementing Sage 200 Evolution, Fresha Fruit Juices has greater control over their inventory. Financial processes have been streamlined and management has a holistic view of the business. In the future, Fresha Fruit Juices is considering the introduction of an on-line store where distributors and customers will have the opportunity to purchase products through the web.
Footprint Books
"Things don't get caught in a blind alley anymore, the system prompts you when something has been missed."
Simon Player, Part owner/director.

Footprint Books is a total distribution service, incorporating sales, marketing and warehousing of high quality academic and specialist books.
The business has over 92,000 book titles representing publishers from the USA, UK, Canada and New Zealand with an annual turnover exceeding $6.8 million. The distribution and warehousing facility is based in Sydney employing 20 people.
Their business goal is to make educational and reference material available for professionals, business people, students and lovers of learning in the Australasian marketplace. 
Challenge
Footprint Books were facing daily challenges, their existing financial package did not have the features required for the advanced processing needs of their growing business. The current software would only allow ten users to simultaneously access the system.
The challenge is to find a solution that can incorporate the financial aspects of the business with detailed inventory and order management. The solution must have the capacity to store over 92,000 book titles each containing large amounts of indexed and searchable information. The stored information is used by customers to easily search for book titles when purchasing online.
Requirements
expansion & scalability
inventory management
order management & fulfillment
inventory searchability
business process automation
customer relationship management 
Solution 
Sage 200 Evolution, a robust flexible solution, was implemented along with additional modules from Systems Practice 'SP Toolkit' which assisted with the automation of the business processes and the development of electronic communication to customers.
Automated ordering and dispatch a breeze with Sage 200 Evolution
Orders are received by phone, fax and the website. Upon receipt the orders are allocated through the Order Allocation module which assigns existing stock to the orders based on various criteria such as urgent orders and oldest order date. Once the allocation is complete, the module prints picking slips for all orders with allocated stock. Orders then move on to the Scan Pack Module which allows the warehouse to pick and pack the allocated quantity using barcode scanners. This part of the process ensures that the correct books and quantities are picked for the order.
Systems Practice 'SP Toolkit' integrates with Sage 200 Evolution
The SP Toolkit comprises a range of add-on modules covering warehousing and inventory management. The modules used by Footprint Books are: Branch Transfer, Scan Pack, Scan Receive, Dispatch, Reorder, Order Allocation, Import Cost and CRM Assist. Each module has been interwoven into the core of Sage 200 Evolution to create the automated ordering and re-order process.
Results
Sage 200 Evolution is a robust flexible solution that integrates with additional modules to facilitate the automation of business processes.
Footprint Books has increased staff productivity and reduced staff numbers since implementation.
Sage 200 Evolution's SQL database is a robust foundation which can manage extensive indexed and searchable information for 92,000+ book titles. Footprint Books can rest assured that the solution will continue to grow with the business.
Ibex Industries
Business: design and manufacturing meat-processing equipment

"It is a solution for our business for today and tomorrow – and with this in mind, it will grow with our business better than any of the other solutions we reviewed in our decision-making process. We are now able to have far more data in one central point, all integrated and we have one system that does everything we require with relative ease making management assessments and decisions a lot easier."
Ray Connor, General Manager.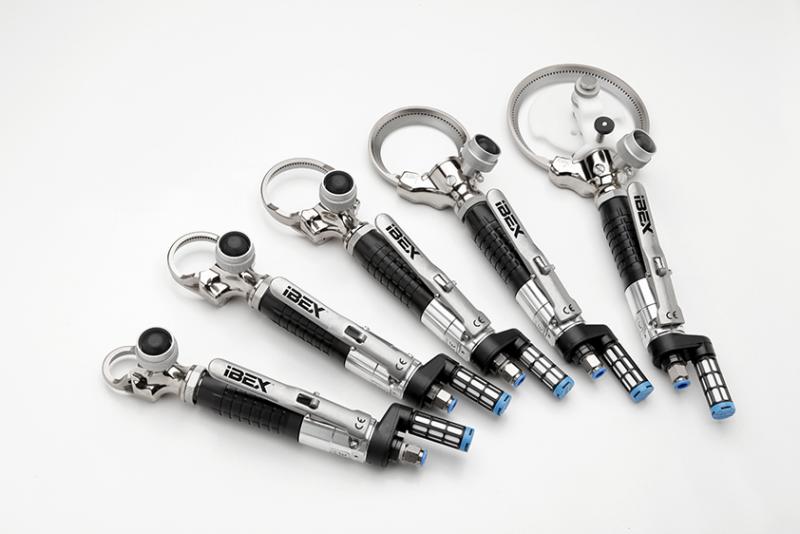 Ibex Industries (IBEX) specializes in the design, development and supply of equipment and consumables for use in the Meat Processing industry. As a global company, IBEX operates from three locations; New Zealand (Head Office), Australia (sales office) and Brazil (sales Office) with all transactional accounting at the sales offices, and management accounts for the Group via the head office. 
Challenge
After many years of happily using Sage Pastel Partner, IBEX experienced massive growth within the business. Sage Partner simply could no longer tick all the boxes, and IBEX management knew that any change was going to be met with resistance as the staff was very dependent on Partner and knew the package well. That was one of the reasons why there was such a long delay in changing systems and also why IBEX kept the upgraded software within the same vendor stable and migrated to Sage 200 Evolution.
Ray Connor, General Manager at IBEX says: "With our new sales office opening in Brazil, we needed to have the opportunity to utilize multiple description listings for all products to allow invoicing from the English speaking head office, in the local currency, and in Portuguese".
Solution
Some of the main features of Sage 200 Evolution that influenced the purchasing decision is BOM (Bill of Materials) and Multi Warehousing modules, the ability to operate and manage the accounting function of a satellite office (in a foreign currency), and being able to easily consolidate accounts from multiple operations/countries. Furthermore, the ability to have multi lingual descriptions also satisfied the criteria.
The Sage Intelligence module (BIC) with its automated, consolidated reporting from multiple sources is beneficial.   Detailed reports were customised resulting in a substantial monthly saving of man hours.
"While the out the box software was perfectly suited to our needs we were able to have customizations made by our IT Team to configure it to be exactly right for IBEX. We were able to easily customize numerous forms so that our professional image was maintained" said Connor.
Results
Whilst the delivery schedule was compact, the scoping, needs analysis set up and training were well co-ordinated and professionally executed, resulting in a project that was delivered on time and on budget.
Medical Sales & Service
Business: medical equipment service and sales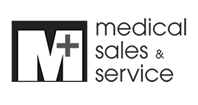 "It's important to keep your staff motivated and have the ability to address a drop in sales. Sage 200 Evolution provides me with the tools to see this at anytime from anywhere. We were very happy with Progressive Business Technologies and their on-site assistance during the implementation and transition to Sage 200 Evolution."
Rod Dowding, Sales Manager.
Medical Sales and Service has grown considerably since opening their doors in 1975. The business was established to fulfil a need in the Western Australian health care market for the servicing of medical equipment in the areas of anaesthetics, resuscitation, respiratory/oxygen therapy and infant care.
As the business continued to grow, they expanded their services to include the sale of medical products which complemented the equipment servicing business.
Challenge
Medical Sales & Services needed to find a business management solution with detailed segmented reporting of sales and profitability. 
Requirements
data segmentation
detailed sales reporting
customer relationship management
divisional reporting
Rod Dowding, Sales Manager for Medical Sales and Service, manages a team of sales representatives who are on the road visiting clients regularly. Previously, Rod spent countless hours manually segmenting sales figures to record the sales activity for each team member and each product and service. Only upon completing the data segmentation was Rod able to have a true understanding of the profitability of each division to then calculate sales team bonuses based on their individual performances.
Solution
Medical Sales and Service chose Sage 200 Evolution software for divisional reporting, sales force automation and customer relationship management.
Sage 200 Evolution's General Ledger was introduced for divisional reporting
Medical Sales and Services has the ability to capture individual sales figures for two divisions within the one client. "We have a hospital which uses our Service Division as well as purchases from our Consumable Division, so it's important that we keep the two businesses separate but keep them connected to manage and report on the one business".
Simple CRM & sales force automation are tightly interwoven into Sage 200 Evolution
Sales staff have the ability to enter a lead into the system against a prospect. You can create quotations and simply convert the prospect to a customer and at the same time, the quote to an invoice without having to re-key any of the information. "My sales team are quite happy to work on the system now, they find it quick and easy to write an order, especially since the lead is in there already".
Sage 200 Evolution allows you to capture communication with the customer in one area. The information helps sales staff stay informed and manage business relationships effectively and efficiently.
Customisable reporting is simple in Sage 200 Evolution
Progressive Business Technologies made further customisations to the data grid views to allow Medical Sales & Service to view data in the way they want to see it. By customising the grid view, they have the ability to produce reports quickly and simply.
Results
Rod has the ability to track the sales team's progress on the fly. With deeper insight, Rod can address the changes immediately. Reports can be viewed anytime with graphs of the current sales for each team member making it easy to identify any problems and act on these straight away before them leading to unsatisfied customers or staff members.
The sales team have the ability to manage the progression of leads, orders and invoices out on the road. The process facilitates sales momentum which empowers and motivates the team.
Nandos
Business: restaurant chain

"The information is now centralised and gives management a central resource for comprehensive reporting and well-informed decision making."
Marc Lewinsohn, Information Technology Manager.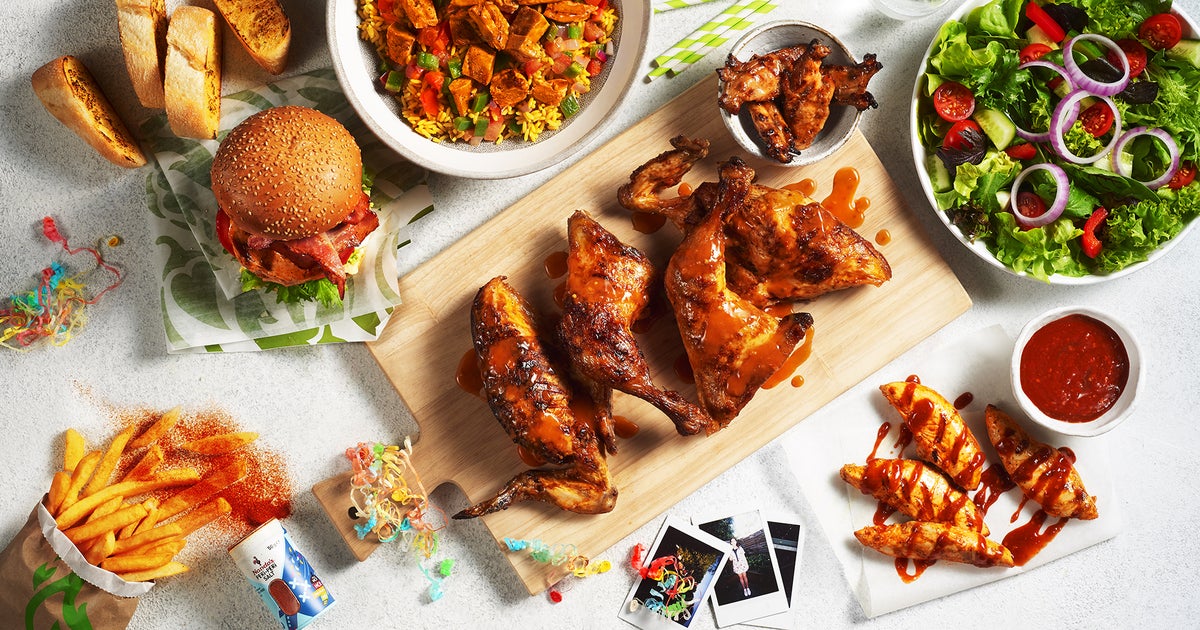 Nando's is an international brand with restaurants in over 40 countries including, New Zealand, Fiji, Africa, Canada, London, Malaysia and Singapore. Nando's famous cockerel opened in Western Australia in 1990 and specialises in Portuguese-style flame-grilled Peri-Peri chicken.
Nando's has since spread its wings creating more Nando's addicts and has opened restaurants throughout Australia.
Challenge
To find an Enterprise Resource Planning solution which incorporated Customer Relationship Management (CRM) and Financial Management interwoven within the one program. Requirements included customer relationship management for future expansion and franchisee management.
Solution
Sage 200 Evolution has given Nandos improved Franchisee communication, a holistic view of the business and detailed, segmented reporting.
Improving Franchisee communication on the road
Nando's sales team has the ability to log in through Terminal Server to Sage 200 Evolution whilst out on the road, and access live data on their visiting franchisee appointment list.   The staff member accesses current data such as sales, outstanding monies and communication history on the road for each appointment. Up-to-date information allows the sales team to follow through franchisee requests and meet head office business expectations effectively and efficiently.
Franchisee information is stored and recorded within Sage 200 Evolution. At any time, staff can access current store marketing plans, training schedules and new store openings. Marketing details are stored as well as operational plans, quality control procedures and store plans.   Nando's corporate staff all have access to Sage 200 Evolution's CRM module daily and utilise the information as the foundation of franchisee communication.
Sage 200 Evolution's robust MS-SQL database supports Nando's complex divisional structure allowing the business to break down business divisions by groups, departments, locations and incident types, thus supporting complex reports.
Data can be sliced and diced to suit individual needs. For example, marketing may need to see current sales for a month and remove any other data not relevant to the search by simply dragging and dropping the fields within Sage 200 Evolution.
The ability to segment your financial reporting was a big plus for Nando's.
Results
Sage 200 Evolution has brought together two fundamental functions of the business, equipping management in streamlining the accounting and management process. The solution allows for simple and effortless daily financial management which goes beyond accounting.
Consolidation of Profit & Loss and Balance Sheets along with the invoicing all in one system has improved processing times and sales team actions. Management now has a comprehensive snap shot of the business with detailed reports for well informed decision making.