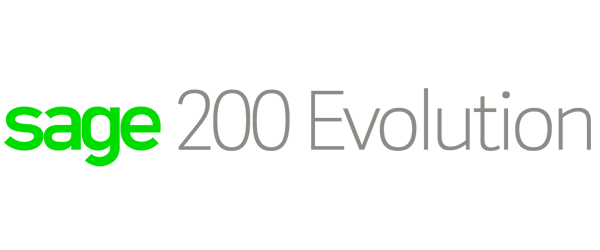 Sage 200 Evolution
An entire business management solution with a comprehensive range of features and add-on modules
Multi-User, 1-1000+ users
Unlimited Number of Companies
Uses both Microsoft® SQL and .NET Technology
Purpose Built rich SDK Module included
Flexible Core Financials and Expansion Potential
Are you finding it difficult to get an integrated and holistic view of your business? Sage 200 Evolution is a Business Management Solution that brings all the aspects of your operating environment together, giving you the ability to control your financial situation as well as your relationships with your customers, suppliers and employees.
Sage 200 Evolution, a cost-effective accounting and ERP (Enterprise Resource Planning) solution is the choice application for businesses that outgrow their entry level applications, and suitable for medium to larger businesses with an advanced operating environment.
Fully integrated business management application
Developed within the Sage 200 Evolution Framework®, Integrated Business Activity Management functionality is woven into the core accounting package, providing you with a holistic view of your business as both accounting and operational data reside in the same system.
Sage 200 Evolution has a wide range of features and functionality and is feature-rich as a core management system, but the add-on modules that allow the solution to be scalable, flexible and a robust management tool for a growing business, makes this a truly revolutionary ERP software solution.
All components and add-on modules are fully integrated and share a common interface providing a consistent user experience. In addition, the utilisation of the MS-SQL database ensures data integrity and maintains all your data in one central database.
Get back to basics with smart, cost-effective software for big businesses
Data integrity is assured with Microsoft® SQL Server, and all your data is secured in a central database.   Quicker to deploy and requiring less configuration, Sage 200 Evolution offers the lowest total cost of ownership.
Simplified reporting
Sage 200 Evolution Intelligence Reporting allows you to manipulate data in any way you need utilising Microsoft® Excel®.
Design specialised reports that give you a competitive edge.
See trends in your business that would otherwise be difficult to recognise.
Slice and dice data through "what-if" scenarios enabling you to run ideas through your financials. 
Improve and enhance customer and supplier relations
Sage 200 Evolution gives your business the competitive edge. It is a very powerful tool that allows you to track, analyse and manage customer and supplier interactions within your business, allowing you to be proactive in meeting and exceeding their demands. Sales Force Automation helps you track and manage sales opportunities which are very valuable in today's competitive business environment.
Research and development philosophy: 'business to drive technology'
Feel secure that your investment is backed by an extensive research and development programme.
With a focus on customers' growing needs and requirements, significant investment in research and development (R&D) ensures that you are guided through a constantly changing technology landscape. Keeping this in mind, the R&D team works closely with the support team, who pass on valuable feedback received from customers. This assists the R&D team in focusing on developing user-friendly, feature-rich, pragmatic software to meet customer needs.
Sage 200 Evolution Accounting and all modules within the Sage 200 Evolution range are subject to an annual subscription. The renewal is payable on the anniversary of registering the software. This business model provides you with a number of important benefits namely: updates and upgrades through research and development (R&D).
Sage 200 Evolution: CORE FEATURES
Take Control of your Business as well as your Finances
Available as core functionality:
General ledger and cash book
Accounts receivable and payable
Inventory control and invoicing
Import cost allocations
Project tracking
Sales and purchase order entry
Report writer and stationery customisation
The System Manager: is the control centre for the entire Sage 200 Evolution application, it is the system's user interface. Featuring a System Tree, it controls the system environment and setup, on-line help, multi-level password security and displays all the modules included.
With all of these features and much more, Sage 200 Evolution delivers enhanced efficiency, productivity and security to any business, including:
A consistent user interface no matter which module you are currently using, i.e. Fixed Assets, Payroll, Accounting all share the same common interface and all appear as options on a single System Tree.
Navigation tools such as menus, a hierarchical system tree, toolbars, and favourites.
Powerful tools for maintaining, sorting, searching and grouping your lists of data.
The ability to customise the interface (per user) to suit each user's requirements.
Database System: Microsoft SQL Server provides Sage 200 Evolution with the ability to scale and support unlimited number of concurrent users. Additional data integrity is insured through the use of SQL's transaction roll back feature.
Store Data Indefinitely: The General Ledger stores five years of data and requires no month or year-end procedures. Accounting periods can, however be blocked, preventing transaction processing to those periods that have been closed. The Subsidiary Ledgers (Inventory, Receivables, and Payables etc.) store information indefinitely.
Transaction Rollback: Data protection and integrity is significantly improved. This feature enhances data integrity by ensuring that users will never have incomplete entries or corrupt files, even if they suffer a power failure while a transaction is in process.
Supports Multiple Companies: The system can maintain multiple sets of books, each with its own chart of accounts. Access to companies and their related functions are password protected. Data can also be copied from one company to another, simplifying the company setup procedure.
Transaction Drill Downs: Drill down functionality allows you to find exactly what you're looking for, quickly. From customer information, to detailed transactions, right down to source documents – just by clicking your mouse.
General Ledger: the heart of the financial function of your company, where all processing eventually reflects in the General Ledger. No tedious month or year-ends, the system is date-driven, allowing you to post transactions to any period at any time providing peace of mind and flexibility.
The General Ledger stores five years of data. Accounting periods can, however, be "blocked", preventing transaction processing to those periods, which have been "closed".
Sage 200 Evolution allows for the Segmentation of the General Ledger into five separate segments.
Account segments can be used to create a reporting hierarchy. Reporting is considerably simplified while retaining the level of detail you require. With unlimited branches and departments, your business can grow with the security of knowing Pastel Evolution is scalable, flexible and robust.
Receivables and Payables: Have instant access to customer and supplier balances, overdue totals and sales/purchases history. Enjoy quick and easy confirmation of delivery requirements, selling prices, discounts and available customer credit. Drill-down features and reports are available when you need a more detailed analysis of customer/supplier transactions. Maintain unlimited addresses for each customer/supplier record.
Inventory Control: this powerful tool gives you unlimited control over your stock. The system provides both summary management reports as well as detailed operational reports.
Combining the Inventory module with other related add-on modules to enhance Sage 200 Evolution's power:
With Multi-Warehousing, you can create multiple warehouses or stores, and move items between these stores – this module is now part of core.
These transactions will have an accounting entry thereby affecting the General Ledger directly.
Serial Number Tracking tracks individual inventory items and keeps track of them by their history. The system follows their purchase, internal movement in the company, sale and possible return for repair or refund.
Lot Tracking allows companies to track "lots" of items of stock, especially pertinent to the pharmaceutical industry or any industry where expiry dates need to be tracked.
Multi Level Bill of Materials allows you to manufacture or assemble items from components. The system takes the component materials out of stock and creates finished items ready for you to sell.
Manufacturing is an extension of the Bill of Materials module. This functionality will allow for the more complex manufacturing processes.
All these add-on modules work together. For example, you can manufacture serial number and lot items into warehouses.
Multi-warehousing: Set-up and use multiple stores and warehouses. This module, now part of the core, allows you to keep inventory items in discrete areas, or warehouses. You can use warehouses for many types of situations:
Physical warehouses in different geographic areas.
Keep raw materials and/or internal parts separate from items you sell.
Keep track of consignment stock/samples in a separate warehouse.
Separate obsolete items into a separate warehouse.
Track demo stock allocated to sales representatives.
Track costs per warehouse. 
Import Cost Allocations: When you import goods, there are frequently additional costs that do not originate from the supplier. For example, you may be liable for shipping costs and/or import duties. This feature allows you to process these additional costs at the same time as the goods received voucher. The system will then calculate the cost of the items correctly. This feature avoids the inconvenience of having to process these additional costs later and then adjusting your costs manually.
Project Tracking: This module allows you to "tag" transactions (either income or expense) to particular projects. Reports can then be filtered showing those items specifically related to the project you are wanting to control, extending so far as to reflect a profit or loss report by project.
Sales and Purchase Order Entry: Maintain and control outstanding orders, processed orders and back orders. This module is fully integrated into Sage 200 Evolutions' Inventory, Receivables, Payables and General Ledger modules.
Print and process purchase and sales orders, and then fill these orders in part or in whole, keeping track of outstanding orders.
Reserve stock quantities for customers when they place an order.
Print picking slips and delivery notes.
Capture purchase orders in the supplier's currency and the system converts the values into your currency at the exchange rate you specify.
Create purchase orders automatically using the re-order fields on the inventory records.
Create quotes and convert into sales orders once confirmed.
Powerful reports help you manage outstanding and overdue orders.
Advanced Security: Confidential accounting data, as well as controlling access to information is vital to any business. Sage 200 Evolution enables you to configure multi-level, menu-driven passwords and securities per individual user.
You can also establish "user groups", allowing the quick addition of new users into the system, with security access rules defined at the user group level. Once you assign a user to the group, the user takes on the access rules of that group.
Inter-branch Transfers (IBT): This feature has been designed so that you are able to transfer items from the dispatching warehouse directly into a "goods in transit" (GIT) warehouse. The inventory will remain in this warehouse until the receiving warehouse does a receipt from the GIT warehouse.
Two additional warehouses are created by the program: a damaged goods warehouse and a variance warehouse. This allows you to allocate and account for the receipt of inventory items by allocating them into the receiving warehouse. Any items not accounted for, will either be allocated to the damaged goods or variance warehouse where reconciliation can later be processed.
Documentation is printed through the different stages to accompany the delivery of goods, and reports can be printed to indicate the location of stock at any given time within the system.
Integrated with Microsoft Office: A seamless integration with MS Office means that you can e-mail any report, in any format (HTML, XML, PDF etc). Data can also be exported to Word or Excel where you can perform your own complex data manipulations. This feature greatly complements the extensive range of management reports, available at the touch of a button in Sage 200 Evolution.
The CRM Module also integrates its e-mail management to Microsoft Outlook.
Resolve Basic (Contact Management): Traditionally termed "CRM", is the core feature of Sage 200 Evolution, and has taken the concept of traditional Contact Management much further by weaving it into the very fabric of this Accounting System.
This integration provides you with the ability to control not only your financial situation but your relationships with your customers, suppliers and employees. Any issue that takes place in a business, and is important enough to be tracked, is recorded as an Incident in Sage 200 Evolution Contact Management.
Sage 200 Evolution Contact Management will track all Incidents to their conclusion or until they are closed off. The Sage 200 Evolution system stores Incidents even after they have been closed, allowing you to track a history of events as they occurred, as far back as you wish.
Sage 200 Evolution: ADD-ON MODULES
Pay only for the functionality you need with a range of cost-effective add-on modules.
Sage 200 Evolution is built with a wide range of features and functionality, complemented by a number of add-on modules.
The cost-effective range of Sage 200 Evolution add-on modules cater for industry specific needs and seamlessly integrate with Sage 200 Evolution core financial. Rapidly deployed, these modules allow for a scalable, flexible and robust management tool for a growing business.
View The A-Z of Sage 200 Evolution add-on modules here
Sage 200 Evolution Brochure Downloads: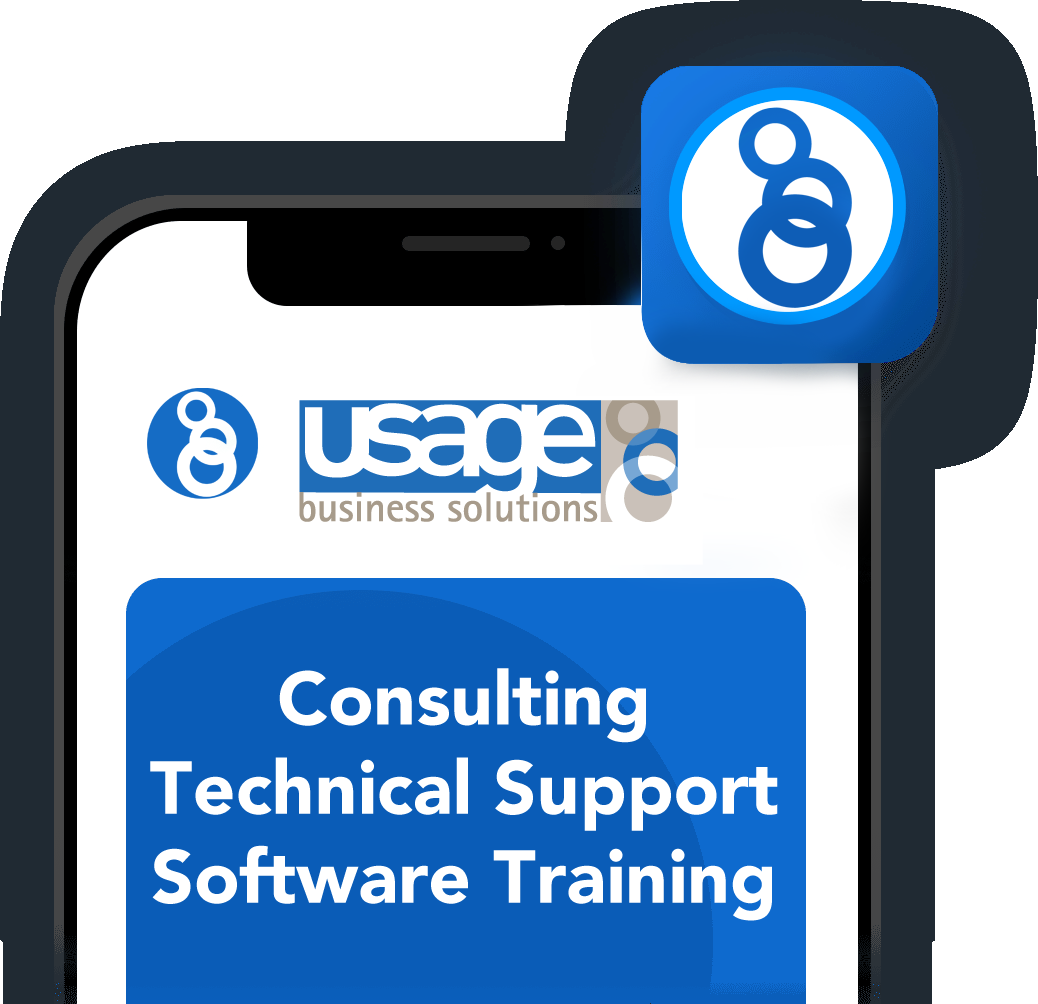 Experience, expertise and service excellence
Usage is the authorised provider of Sage business management software in Australia and New Zealand. Established in response to a growing demand for a focused and reliable source of industry and product knowledge, our consulting team build on Sage's product range to deliver powerful industry solutions that meet industry-specific needs.