Sage 50 Partner Accounting
Sage 50 Partner Accounting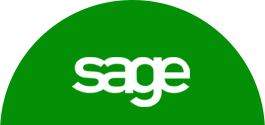 Our holistic software solution for small and medium sized businesses includes the tools you need to gain control of your business. Sage 50 Partner Accounting has been developed with your specific business environment in mind.
Sage 50 Partner Accounting is tax compliant and comes with a single user and unlimited company licence with the ability to purchase up to 20 additional user licences.
Empower and mobilise your workforce to generate sales from invoices using our mobile app.  With full search functionality and the ability to look up your customers based on location, you will be able to find your customers and conduct business on the road.
We're happy to announce that Sage 50Cloud Partner Version 19.2 is now available.
Sage 50Cloud Partner offers the power and productivity of a trusted desktop solution and gives you everything you need to run your business wherever you are through a seamless integration with Microsoft Office 365. Run your business more efficiently with a time-saving, in-depth solution to manage your accounting, invoicing, cash flow, inventory and more.