Delivering more than a traditional enterprise resource planning (ERP) system, Sage X3 provides a faster, more intuitive and tailorable business management solution (BMS) for your growing enterprise, resulting in favourable ROI and a more personalised experience for businesses.
Sage X3 is a browser based, single tenant cloud solution providing value across multiple industries, for large thriving customers in over 100 countries and used by over 7000 medium-sized enterprises.
Customer profile:
Operating in high-growth industries like manufacturing, distribution, wholesale, retail, business services, and construction and have a high degree of industry-specific business processes.
Expanding corporate needs and fast-growing processes (acquisitions, new branches, etc.)
Have complex business requirements (internal and external procedures), need scalability to meet local, national and global expansion and are looking for solutions with multi-company accounting and reporting, multi-site operations and global compliance capabilities.
Requiring streamlined end-to-end processes, and combine core capabilities with the power of a cloud environment and extensive ecosystem.
Using technology for a strategic or competitive advantage.
Require insightful, in-depth reporting and analytics across enterprise operations for better decision-making.
Require integrated solutions (tax, transportation, proof of delivery, business intelligence, dashboards, visual charts, graphs, document management, e-commerce, etc.)
Business benefits
Sage X3 delivers comprehensive business management capabilities from supply chain management to manufacturing through to human resource and payroll management capabilities. This is further complemented by over 50 add-on solutions providing additional industry-specific functionality.
FASTER process cycle time, faster inventory turns, faster customer response time, faster insight into cost and performance.
INTUITIVE management of distributed operations, easier access to data and collaboration, simpler IT management.
TAILORED deployment options, flexible capacity, flexible configuration, customization and evolution.
Key features
Financial management: From budgets & accounting, cash management, fixed asset management, and budgets to financial reporting, analytics and dashboards, Sage X3 handles it all with ease.
Supply chain management: With purchasing, inventory & warehousing, sales and customer service, Sage X3 helps you improve your top line performance and streamline your operations. You can buy smarter, manage your entire purchasing process from beginning to end, deliver on time, every time by using the powerful tools you need to keep up with demand.
Sage X3 lets you seamlessly share, view and update customer information across your entire enterprise. With quick and easy access to information concerning customers, products, price lists, discounts and carriers you can streamline your operations, drive up customer satisfaction while increasing user productivity and shortening the sales cycle.
Production management: With BOM & Production Planning, Shop floor control, Quality control, and non-conformance, Sage X3 lets you get quicker and smarter with critical processes such as work and cost centre management, routing, bills of material, formulas and recipes, scheduling, replenishment, quality control, and production analysis.
Project management: From project definition, through to project execution, including timesheets and financial tracking, Sage X3 ensures you can plan and execute with ease, and ensures you have visibility at all stages.
Business intelligence and reporting: Turn insights into actions with built-in business intelligence tools and a library of predefined reports that centralise data.
Access Anywhere, Any Device: Increase your revenues with mobile access across your business. Get access to your data from any mobile device.
Deployment and Cloud service offerings: With the option for on-premises or cloud service offerings Sage X3 gives you the flexibility to choose the deployment that is right for your business today, and tomorrow. Sage X3 harnesses Sage Business Cloud and gives you an unrivalled level of choice including Single-tenant SaaS (coming soon. Release TBA) and Single-tenant PaaS offerings, allowing us to offer the right solution to prospective customers.
For more information to see how Sage X3 can simplify every part of an operation at a fraction of the cost and complexity of legacy ERP systems, contact: sales@usagebusiness.com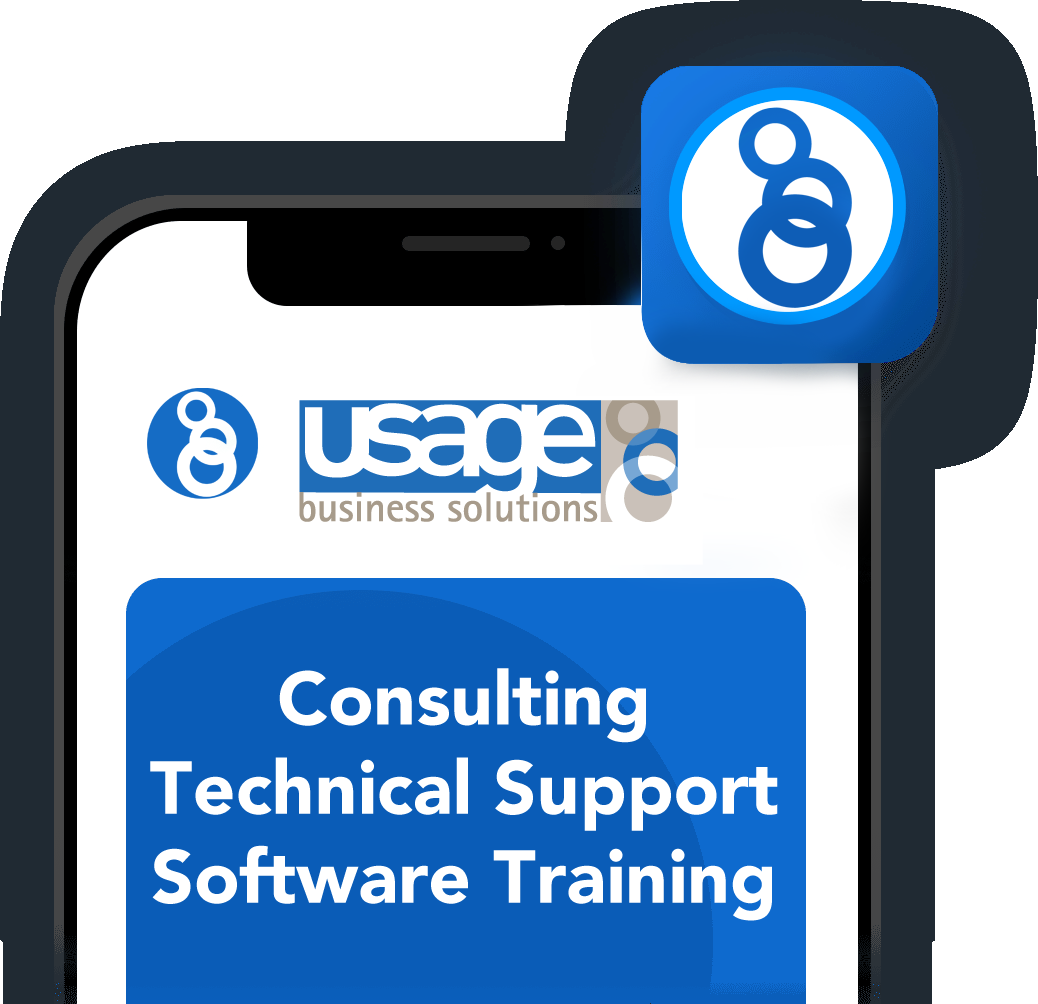 Experience, expertise and service excellence
Usage is the authorised provider of Sage business management software in Australia and New Zealand. Established in response to a growing demand for a focused and reliable source of industry and product knowledge, our consulting team build on Sage's product range to deliver powerful industry solutions that meet industry-specific needs.