Why Usage Business Solutions?
Usage Business Solutions provides business management software for medium to large businesses in Australia and New Zealand.
When do you need Usage Business Solutions?
We understand.
We can help.
Usage Business Solutions offers a no-obligation software review for your business
Experience + Expertise + Excellent Service
Usage Business Solutions is the authorised provider  of Sage Business Management Software in Australia and New Zealand.  We sell exclusively through our Business Partner Channel.
Jeff Lewis, Managing Director of Usage Business Solutions, has worked with Sage software solutions for over 20 years.
For nine years, Jeff was International Director for Sage PLC based out of Johannesburg. He was responsible for getting Sage software products into approximately 50 countries.
Jeff has lived and worked across 11 countries with background in sales, distribution and business development for the likes of BAX Global (Freight & Logistics), Agip Oil (EMI), Sun Microsystems and Sage.
We provide consulting, technical support and software training.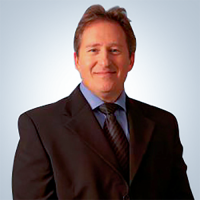 Jeff Lewis
Managing Director
Usage Business Solutions
Originally from Ohio, USA, Jeff is the author of three books including his latest release, a novel, and loves sports, especially American Football and Baseball. Jeff remains a die-hard Cleveland fan of the Browns and the Indians.
Usage Business Solutions offers a no-obligation software review for your business